A home is more than just a physical structure; it's a place of comfort, family, and cherished memories. However, when your home is in need of repairs and your budget is tight, it can be a source of stress. The good news is that there are grants and resources available to help you, then learn How to get your house fixed for free. Regardless of your circumstances, whether it's due to poor health, limited income, age, or disability, there are options out there to assist you. In this article, we'll explore three excellent sources to help you repair your home without breaking the bank.
Government Grants: Your First Stop for Home Repairs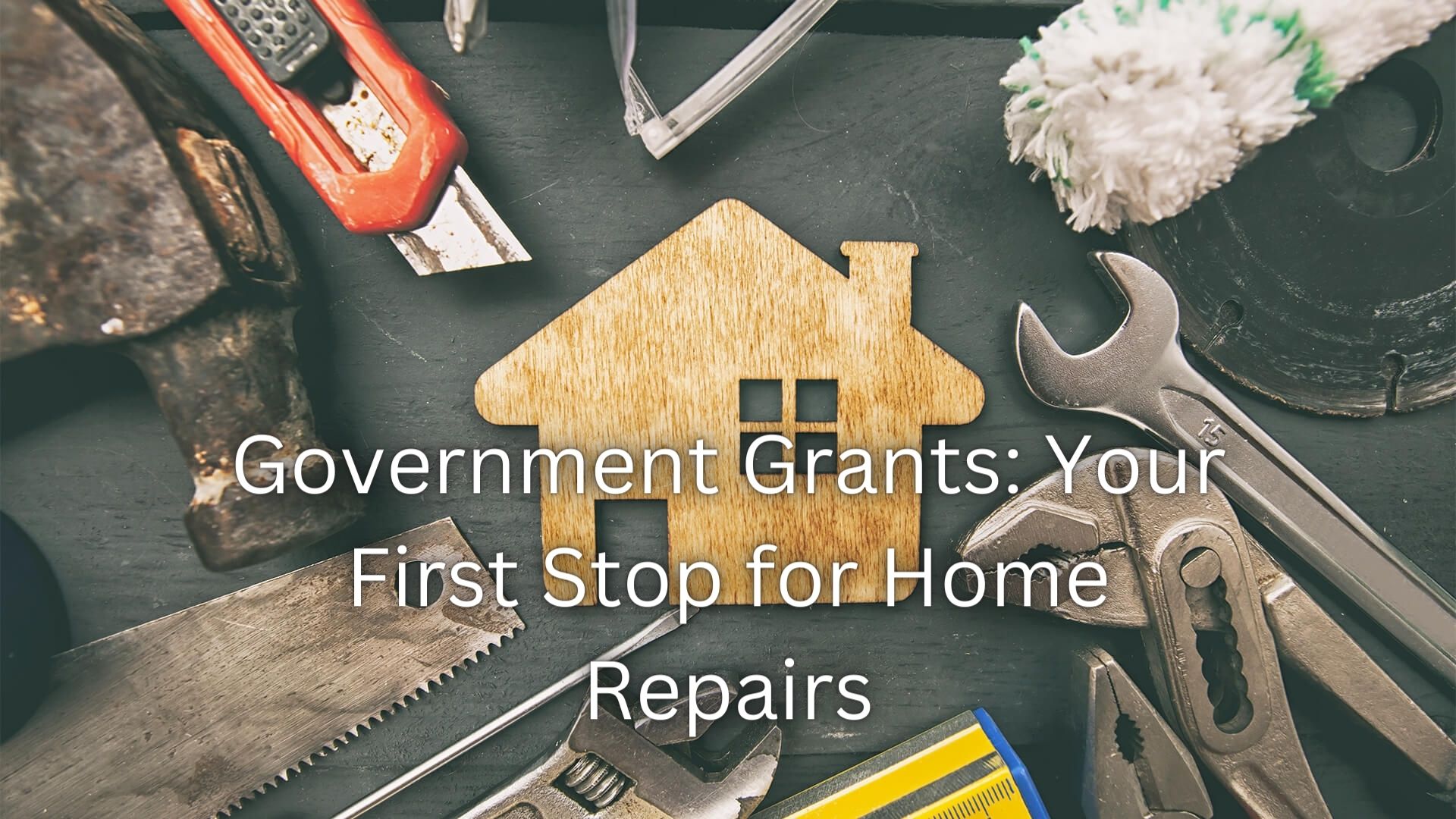 When you think of getting financial assistance for home repairs, consider government grants as your primary resource. The U.S. federal government allocates funds directly for home repairs through various programs you can also check Section 8 Listing for better Housing. Here is a method to initiate your search:
Visit benefits.gov and complete the benefits finder questionnaire. This tool will connect you to any home repair benefits you are eligible for at the federal level.
For state-specific grants, conduct a Google search with keywords like "grants for home repair in North Carolina." Ignore the ads and focus on the first few search results. Look for links to your state's Department of Housing and Human Services, where you can find detailed information on available home repair programs.

If you reside in a city or county, perform a similar Google search, such as "grants for home repairs in Hastings, Nebraska". Often, federal agencies make home repair funds available, but you'll apply through state or local government agencies. Look for both grants and loans as potential options.
Non-Governmental Resources: Helping Hands for Home Repairs
Government grants are not your only option. Non-profit organizations offer valuable resources for home repairs as well. Consider the following organizations:
Rebuilding Together: This non-profit has local affiliates in 38 states and Washington DC. Their mission is to make essential home repairs that allow families to stay in their homes. Find your local affiliate using the link provided on their website.

Habitat for Humanity: Beyond building new homes, Habitat for Humanity also runs housing repair programs, particularly for seniors looking to continue living independently and for veterans in need of home repairs.
These non-profit organizations can provide the support and resources you need to address your home repair needs.
Dial 211 for Immediate Assistance
If you're facing not only home repair issues but also challenges with food, clothing, or bills, help is just a phone call away. Dialing 211 will connect you with an operator who can link you to various services, including home repair assistance and Financial Assistance Programs and so on. It's a straightforward way to access the help you need.
Conclusion
Your home is more than just bricks and mortar; it's a sanctuary filled with memories and dreams. When the need for repairs arises and financial constraints loom large, it can be daunting. However, there's hope and help available to ensure your home remains a safe and comfortable haven.
We've explored three reliable sources to help you get your house fixed for free:
Government Grants: Whether at the federal, state, or local level, government grants can provide the financial support needed for crucial repairs.
Non-Governmental Resources: Non-profit organizations like Rebuilding Together and Habitat for Humanity offer valuable assistance to keep your home in top condition.
Immediate Assistance: Dialing 211 connects you to essential services, including home repair help, making it a convenient and immediate option.
Your home deserves to be a place of comfort and security, and with these resources at your disposal, you can embark on a path to a brighter future for your home. Remember, there's always help available to make your house a better place for you and your loved ones.
Frequently Asked Questions (FAQs)
How do I qualify for government grants for home repairs?
Qualification criteria for government grants vary by program and location. Typically, eligibility is based on factors such as income, household size, and the nature of the repair needed. It's essential to research specific programs and contact relevant agencies for detailed eligibility requirements.
What types of home repairs are typically covered by government grants?
Government grants can cover a wide range of home repairs, including structural repairs, electrical and plumbing fixes, safety improvements, and energy-efficient upgrades. The specific repairs covered depend on the program and its objectives.
Are there income limits for non-profit organizations' home repair assistance?
Non-profit organizations that offer home repair assistance often have income guidelines, but these can vary from one organization to another. Some may focus on helping low-income individuals and families, while others may have more flexible criteria. Contact the specific organization or check their website for income limit details.
How can I find local non-profit organizations that provide home repair assistance?
To find local non-profit organizations offering home repair assistance, you can start by searching online, contacting your city or county government for referrals, or reaching out to community centers and social services agencies. Additionally, websites like Habitat for Humanity and Rebuilding Together often have search tools to help you locate nearby affiliates.
Is there a time frame for applying for home repair grants or assistance?
The application periods for home repair grants and assistance programs can vary widely. Some programs may have specific application windows or deadlines, while others accept applications throughout the year. It's crucial to check the program's website or contact the administering agency to determine the application timeline and any upcoming deadlines.